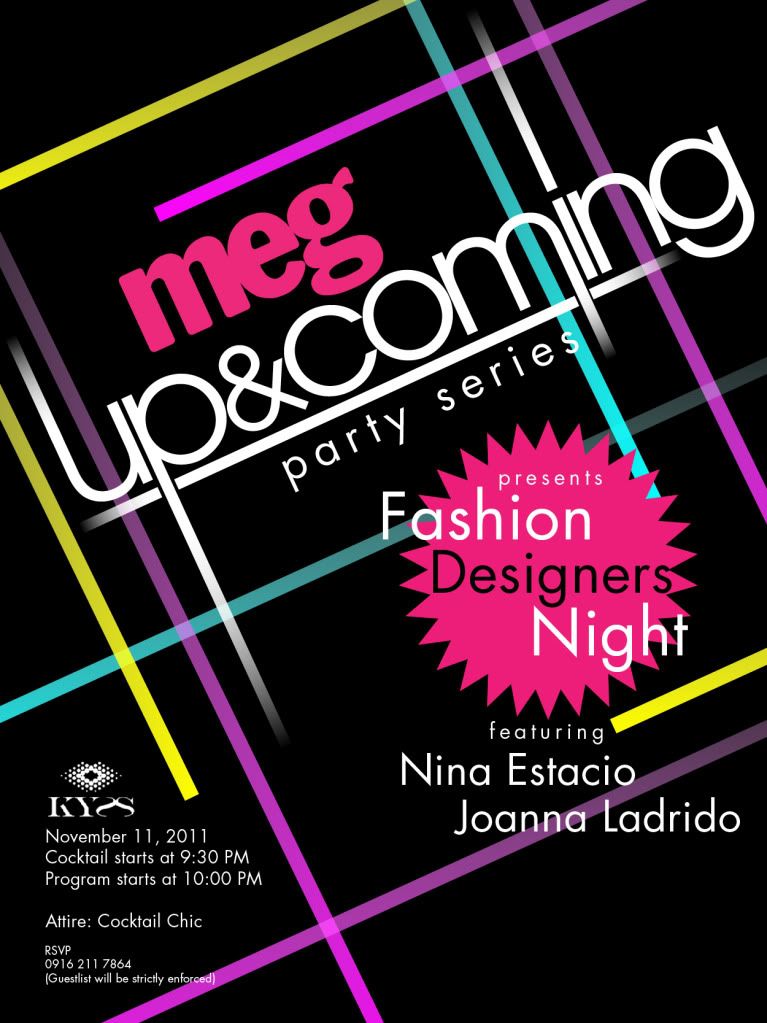 Hi everyone!
How will you spend 11.11.11?
In behalf of Meg Up & Coming Fashion series
presenting
fashion mavens and brand owners of
I would like to invite you to a very special event on
Friday, 11 November 2011
at KYSS in A.Venue, Makati Avenue, Makati City.
The event will formally start at 9:30PM and will highlight a mini program and a fashion show
where the newest Holiday 2011 line of Glitterati will be showcased.
Gift certificates and gift items will also be raffled off during the event.
Unfortunately I won't be able to go because of another engagement I've already said yes to,
but I'm sure it's going to be a fabulous event!
Would you like to be on the guestlist?
Comment below before 3PM tomorrow and I will email your names to the organizers ;)