Sometimes, it's the little details that really count...
What is the common denominator in these outfit photos?
Hosiery
. You gotta admit, stockings lent a special touch to the outfits and "completed" the look. I love using hosiery whenever I can because of the effortless way they can instantly jazz up an outfit. And yes, they made sure the nasty scars I got from a wound infection almost a year ago were covered up nicely ;)
I especially like
Leg Love by City Lady
because of the wide range of beautiful, out-of-the-ordinary designs they offer, plus they're very durable AND affordable! The third photo was actually from the Kate Torralba for Leg Love collection, and it's one of my favorites among the many pairs I have. I love Leg Love, so when I received an invite to attend the launch of their newest collections at the Rockwell Tent last Tuesday night, I immediately said yes even though I have been feeling lazy to attend events lately.
The event featured Leg Love's collaborations with
Bianca Valerio
(another favorite of mine, gosh she's so gorgeous! I met her in a
couple
of events
and she was so nice!) and
Pablo Cabahug
.And because we have to have something for the gentlemen too,
Elements
collaborated with
Ferdi Salvador
and
Ram De Vera
.
Sorry for the blurry photos, my friend Ed and I were quite far from the stage so I only got to take a few.
Everything looked exquisite! Congratulations to the designers and the styling team!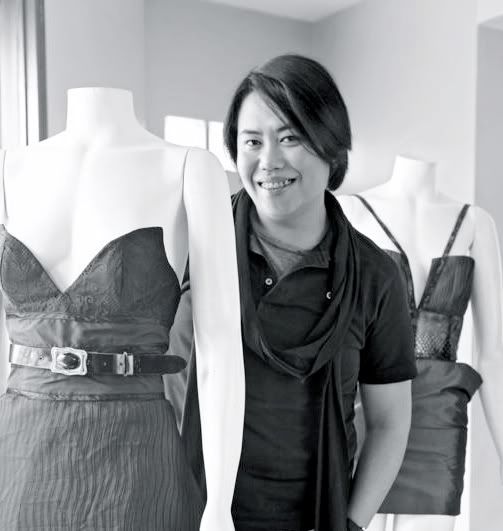 Pablo Cabahug for Leg Love Designer Collection
Dubbed as Traditionally Contemporary, Pablo's designs for Leg Love can be worn on any occasion and matched with any clothing, be it as simple as a favorite worn-out tee or a chic cardigan. Pablo crafted his look to suit women who prefer a modern vibe and those that opt to convey nostalgia for a fashionable yet classic feel.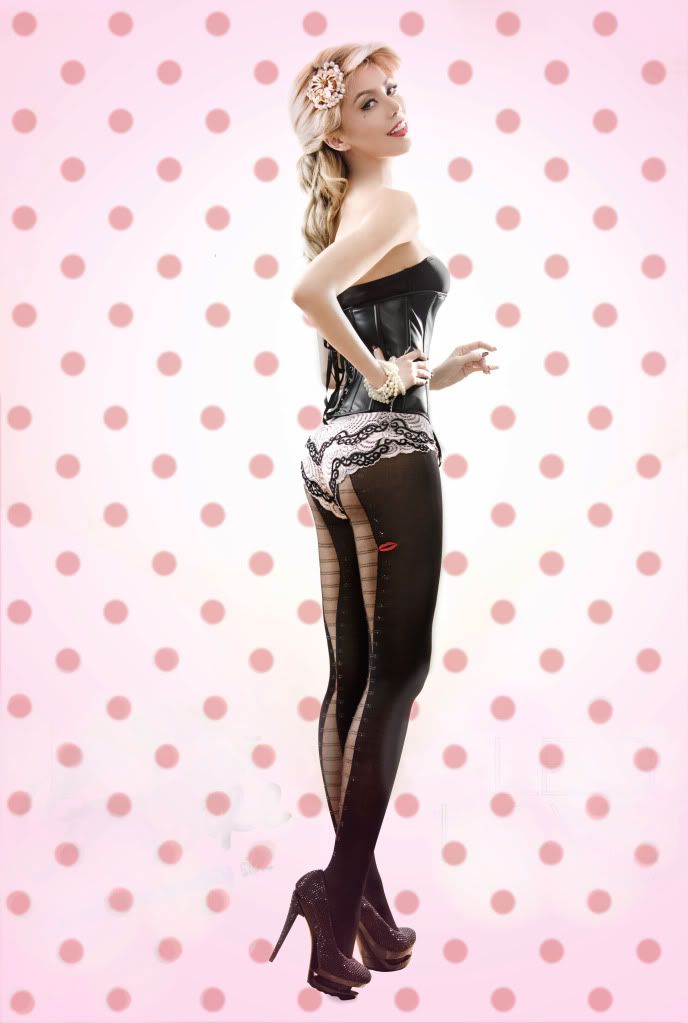 Bianca Valerio for Leg Love Couture Line: Peek-a-boo My Behind
Meanwhile, Bianca aims to help women unleash their alter ego - confident with a touch of seductiveness - thus coming up with designs set to inspire women to unleash their naughty and sensual side without showing any skin at all. The Artistic Temptress. Bianca's couture line has lingerie-inspired prints that evoke burlesque with a mix of old Hollywood glam. Aside from giving the illusion of a longer, curvier and toned body for the wearer, each has a printed kiss-mark on the lower right butt cheek area to embody the collection's tag line, "Step into your naughty side".
I am so getting a few pieces from these collections ♥ Special thanks to Miss Diane of SM for inviting me, and to my dear friend
Eddii
for coming with me ♥
Leg Love is exclusively available at all SM Department Stores and is sold at their online site. Visit their Facebook page fore more information.