Calling everyone who will go to the Glam Camp event this weekend!
Aside from all the fun we will have discussing fashion, beauty, and wellness, here is an added special treat for two lucky readers ♥
Admission is free, but if you win this short and sweet giveaway you will have the chance to own one of two Glam Camp exclusive shopping bags I will be giving away, in cooperation with the event organizers etc, 2nd Avenue, and DIVA!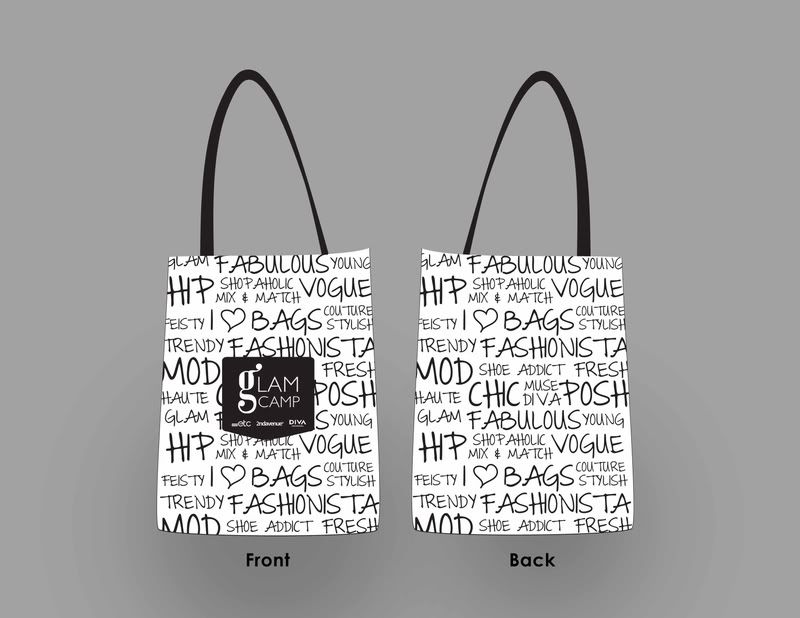 This would be perfect for all the shopping you will do and the freebies that will be given by the different participating brands! Besides, the bag looks really chic, yes?
To join, all you have to do is Like the
new page I set up for this blog in Facebook
, and then post a comment on the Wall about anything you would like to tell me! Don't forget to include your email address because that is where the special invite will be sent ;) I already received mine so don't be left behind, make sure you will also have your very own chic Glam Camp bag that will stay with you long after the weekend's gone!
Just make sure to attend the event because that is where you will claim your prize :)
I will select the two winners randomly at 2:00PM tomorrow and will post the results on Facebook.
Visit my Page to join now ♥
See you this weekend!