I am probably the most un-sporty girl I know. I love school, but I hated PE. In Elementary while my classmates played volleyball and basketball I play with the Barbies I have brought. If we are required to really play, I just stand there and wait for the balls to hit me. In High School I was probably the happiest girl in class when we were allowed to play Scrabble and were taught Dances instead of other sports. (Imagine playing Scrabble for PE, how lame LOL). In college I chose Social Dance,
Arnis
and Badminton for my required PE units. I would never be able to compete though; in these occasions I would prefer to be the spectator - a part of the audience, thankyouverymuch.
Yesterday my bestfriend Jerome invited me to watch him and his twin brother Jonas defend their title as Champion of the
Navotas Mayor's Cup
. I might have neglected to say it before; he is not just an awesome graphic artist (he designed my blog's header btw) and the best guy friend a girl could ever wish for, he is also an excellent badminton player. Together, he and his twin are a force to be reckoned with in Doubles. He is a leftie while Jonas is a rightie, so you know, they can easily cover the bases. So much are their skills when it comes to this sport that
Babolat
asked them to be their endorsers. So yeah, they have Babolat uniforms, rackets, even bags. Isn't that great? :D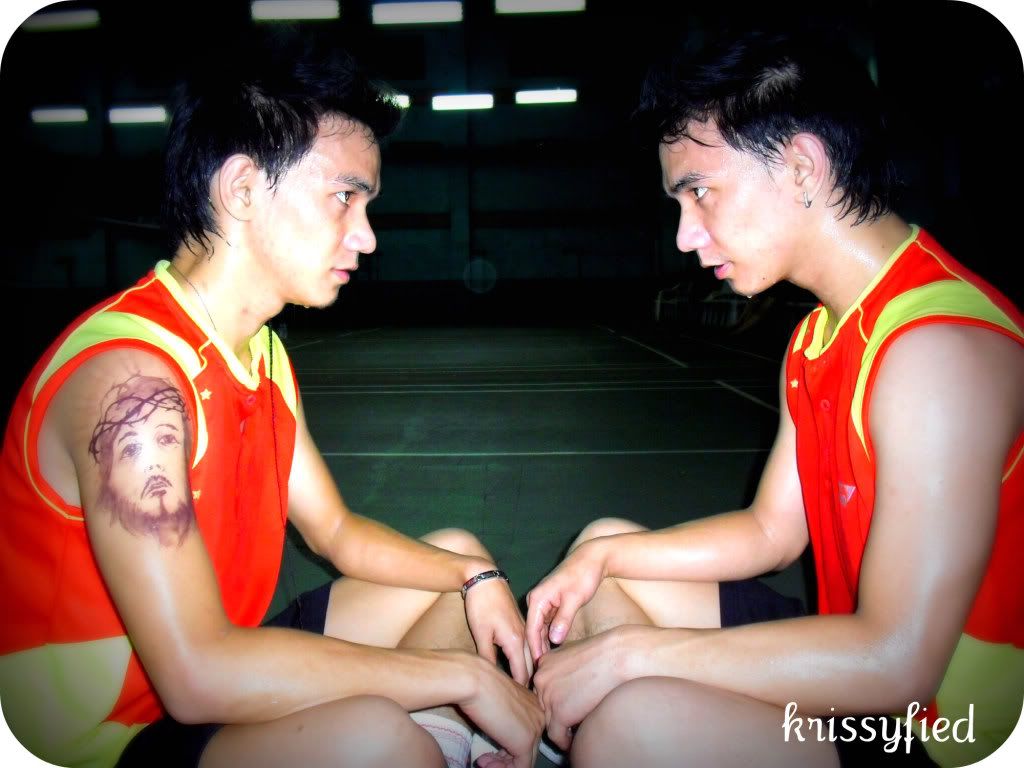 Jonas and Jerome
Serrano brothers
working it in the badminton court :D
look at how toned their legs are!
In the years Jer and I have been bestfriends, this is the first time I saw them compete. I marveled at how fast, agile and strong they are! And I am so amazed at how fit they look and how toned their legs are!

They won against two other pairs, but lost to Edison and Jess (who coincidentally are also very close friends with them. Jess is also our classmate in high school.) in the last round. What happened yesterday was just the Eliminations. They have another game tonight, and the Finals will be on Saturday :) I'm hoping they win it again, that would be awesome! :)
stretching their muscles after the game
I seriously don't know anyone else who can do a bridge stand like that :D
After the game we all went to Steakside in Malabon for a celebratory(?) dinner.
It's always great to reconnect with old friends and meet new ones!
Krissy and Jerome
I missed Jess, we used to punch each other in the arms all the time in high school :D
At the risk of having an accident (gulp), we also had fun taking photos of ourselves using my camera's Self Timer in the drive home.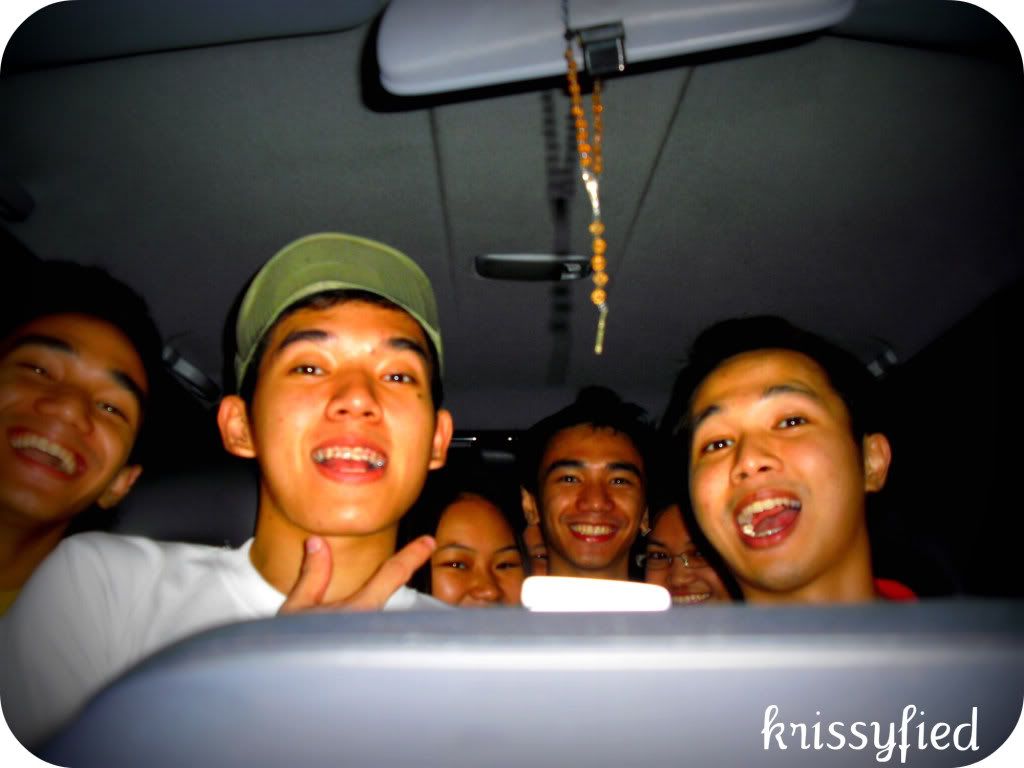 this is the most decent photo taken :D
Fun times! Now if only there is a way to have toned legs like theirs without exerting any effort. Dream on, Krissy :D